About Us – Getting to know Kauai Valuation​
We deliver high quality, comprehensive reports that give clarification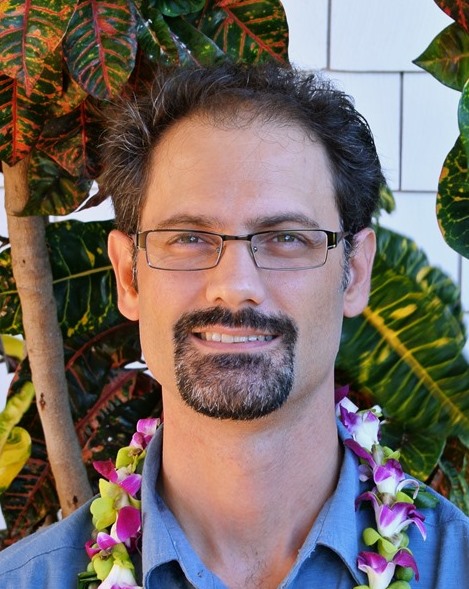 Curtis J. Bedwell, MAI
Bachelor of Science degree in Community and Regional Planning
State of Hawaii Certified General Appraiser #CGA – 1007
MAI Designated Member of the Appraisal Institute
Previously the Commercial Assessor for the County of Kauai
About Curtis
Curtis has expertise in the areas of land planning and analysis. He is experienced in analyzing current landholdings, identifying then scrutinizing opportunities and constraints with the ability to provide a summary analysis for landowner decisions on the possible future use of properties.
While majoring in Community and Regional Planning, Curtis was a Project Planner with the Iowa Department of Transportation. He then worked with a Wireless Communication company in site development. His interest and grasp of real estate concepts and land use led him to pursue the appraisal field with an emphasis on land development and commercial real estate.
Curtis became an appraiser for Rally Appraisal in the Quad Cities being licensed in Iowa and Illinois for many years and later relocated to Kauai to be near family. Mr. Bedwell worked for the County of Kauai as the Commercial Assessor with this experience giving him a strong grasp of the idiosyncrasies of Kauai.
In 2013 Curtis was recruited by Colliers International to bring his Kauai expertise into their Hawaii firm. Mr. Bedwell, being the only MAI designated appraiser residing on the island of Kauai, founded Kauai Valuation in 2017 and is respected throughout the state for his knowledge of the intricacies of the Kauai market.
Curtis' analyses have included, but are not limited to: Industrial, Commercial, Shopping Centers, Strip Malls, Hotels, Proposed Subdivisions, Condominium Development, Complex Residential Properties, Auto Dealerships, Self-Storage Units, Golf Courses, Agricultural, Mixed Use Properties, Tax Increment Financing Analysis.
His knowledge makes him a sought-after consultant for the intricacies of land use and possibilities on Kauai.
Experience
Kauai Valuation, LLC. (2017 – Present) Owner – Valuation and Advisory Services
Colliers Valuation and Advisory Services (2013 – 2017) – Valuations Services Director
County of Kauai, Real Property Assessment (2011 – 2013) – Commercial, Industrial, Resort Assessor
Appraisal ​Reports & Studies Prepared
Development and Economic Feasibility Studies
Estate Planning
Eminent Domain
Mortgage lending
Insurance Value
Going Concern
Tax Appeal
Litigation
Arbitration
Ground Rent Renegotiation
Leasehold Interest
Leased Fee Valuation
Fee Simple Valuation
Types Of Properties Appraised
Development Land
Agriculture Land
Conservation Land
Mixed Use Retail/Apartment
Mixed Use Office/Warehouse
Retail Storefront
Retail Strip Center
Retail Shopping Center
Industrial/Manufacturing
Mining
Service Station
Auto Sales
Auto Repair

Bowling Alley

Funeral Home/Mortuary

House of Worship
Restaurant
Multi-Family Residential

Fraternity Housing
Hotel/Motel
School

Office

Medical Office

Condominium Development
Tax Increment Financing Analysis
Food Processing / Cold Storage

Self-Storage Units
Subdivision Analysis
Easements
Telecommunications Site
Car Wash
Single Family Residential

High Value Residential, ocean-frontage, acreage